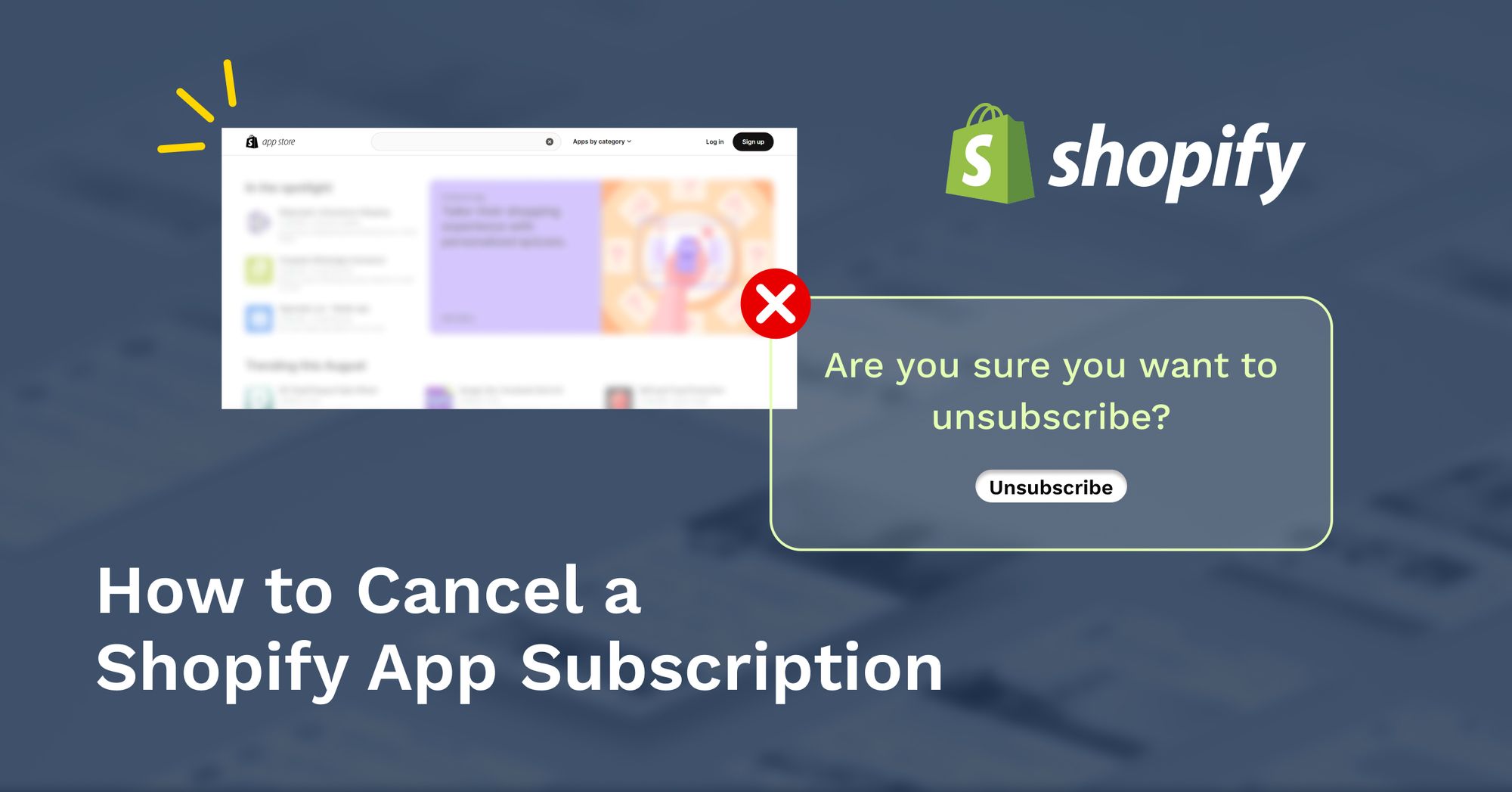 In the ever-evolving landscape of e-commerce, Shopify has emerged as a powerhouse platform that enables entrepreneurs to create and manage their online stores seamlessly. However, circumstances change, and you may find yourself in a situation where you need to cancel your Shopify subscription. Whether you're shifting to a different platform or taking a break from your online business, this guide will walk you through the steps to cancel your Shopify subscription while minimizing any hassle.
Understanding Subscription Types
Before you proceed with canceling your Shopify subscription, it's essential to understand the different types of subscriptions available. Shopify offers several subscription plans, each with its features and pricing. These plans include Basic, Shopify, Advanced Shopify, and Shopify Plus. Depending on your business needs, you may be on a monthly or yearly billing cycle.
Preparing Your Store
Canceling your Shopify subscription is a significant decision, so it's crucial to prepare your online store for the transition. Ensure you've backed up all essential data, including product information, customer records, and order history. You'll also want to export your store's data to avoid any potential data loss during the cancellation process.
Accessing Your Shopify Account
To begin the cancellation process, log in to your Shopify account. Make sure you have the necessary administrative access to perform this action.
Navigating to Billing
Once you're logged in, navigate to the 'Settings' tab in your Shopify dashboard. From there, select 'Billing' to access your subscription details.
Canceling Your Subscription
In the 'Billing' section, scroll down until you find the 'Cancel subscription' option. Click on it to initiate the cancellation process.
Confirming the Cancellation
Shopify cares about its customers and will want to ensure that you're making an informed decision. You may be prompted to provide feedback regarding your cancellation. Be honest in your responses, as this feedback can help Shopify improve its services.
Post-Cancellation Considerations
After canceling your Shopify subscription, there are a few things to keep in mind. Your store will no longer be accessible, and you won't incur any further charges. However, it's essential to review any outstanding bills or fees, as you may still owe money for the current billing cycle. Additionally, consider exporting your data and saving important information for future reference.
Frequently Asked Questions
Can I pause my Shopify subscription instead of canceling it?
Yes, Shopify offers a 'Pause' feature that allows you to temporarily suspend your subscription. This can be a convenient option if you plan to return to your online store later.
Will I receive a refund after canceling my subscription?
Shopify does not typically provide refunds for subscription fees. It's advisable to review their refund policy or contact customer support for specific cases.
How long does it take to process a subscription cancellation?
Cancellation processing times may vary, but you should receive a confirmation email shortly after initiating the cancellation. It's best to check your email and account dashboard for updates.
Can I reactivate my Shopify subscription after canceling it?
Yes, you can reactivate your Shopify subscription at any time by logging into your account and selecting a new plan. Be aware that you may lose access to certain data if you've exported it during the cancellation process.
Are there any alternatives to canceling my subscription?
If you're experiencing difficulties or considering cancellation due to specific issues, it's advisable to reach out to Shopify's customer support. They may be able to offer solutions or alternatives to address your concerns.
In conclusion, canceling your Shopify subscription is a straightforward process when you follow these steps. Remember to prepare your store, access your account, navigate to billing, and confirm the cancellation. Be mindful of post-cancellation considerations, and if you have any questions, refer to the FAQ section or reach out to Shopify's customer support for assistance.