In this blog, We are going to show you how to create an effective and productive SEO strategy for new websites.
What is SEO strategy?
An SEO strategy is a strategy, planning and implementing an outline to improve Google rankings and engine and organic searching.
These are some effective SEO strategies you can use to rank your website on Google's first page.
By following these simple strategies, you'll be able to increase your website's visibility and can reach a higher ranking on search engine results pages (SERPs).
Keyword research.
Analyze websites on Google's first page.
Add Backlinks (Hook).
On-Page SEO optimization.
Site Structure.
Content-ready Website.
Off-Page SEO Optimization.
1-Keyword Research:
Keyword research is the first and most effective SEO strategy one can use to optimize a page or website. You can use Google's suggestion to take out a handful of high search ranking keywords for your SEO optimization.
Type a Keyword into Google's search field, and it will suggest a list of keywords. These Keywords are very useful as it comes straight away from Google's search engine. Also, these keywords are mostly "long tail keywords" which is less competitive than "short tail keywords". You can also check the search volume of the keywords you want to use in your article by using keyword tools like SEMRUSH or UberSuggest.
Note: You should have at least 10 keywords for good SEO optimization.
2-Analyze Google's First Page:
Now, it's time for your second step, which is to analyze your opponent's strategies, simply type a keyword you found from suggestions and take a deeper look into the titles, headings, and descriptions of other websites on the Google's first page, which they use for their SEO optimization, and which are the focus keywords that are most used to rank. If you see that most of the results on your targeted keyword are in form of a list so know you have to do the same.
"I bet you don't waste much time on the second page of Google, so why should your website".
3-Backlinks (Hook):
Backlinks are also a very effective strategy for doing high-quality SEO. Backlinks are the links from one website page to a page on another website. If someone links to your site, then you have a backlink from them, if you link to another website then they have a backlink from you, pages with a high number of backlinks are likely to have more organic searches than the pages without or fewer backlinks. Remember that the more backlinks a page has the more chances it has to rank at the top in Google.
4-On-Page SEO Optimization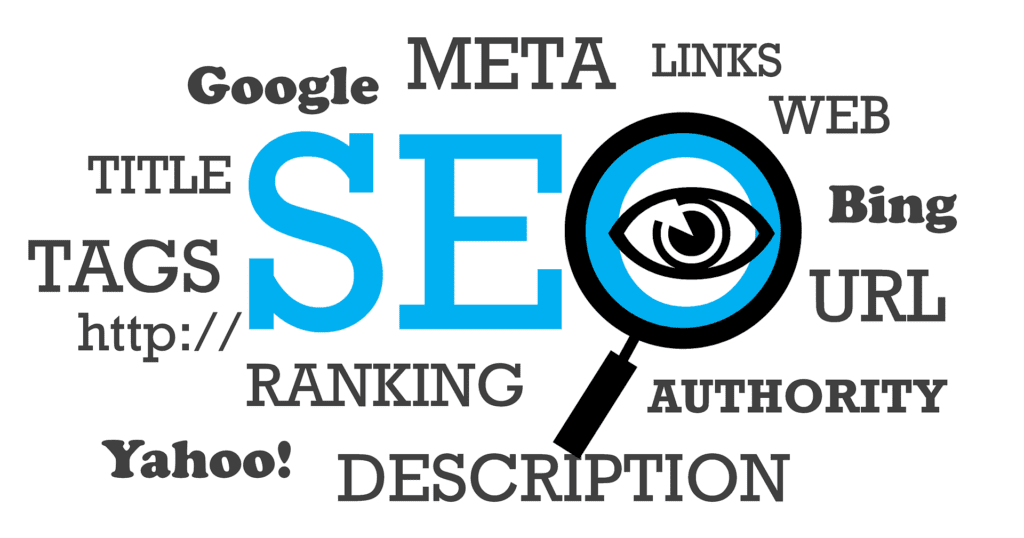 On-Page SEO optimization is all about keyword research and keyword optimization of your content for SEO.
All the measures and steps a person takes to make the web page rank higher on search engine results pages (SERP) fall into On-Page SEO. On-Page SEO also includesoptimizing your title tags and Meta descriptions. You can link your web pages that need more authority to high authority web pages. You should also use short URLs because search engine short URLs generally perform better than long URLs.
5-Site Structure:
A very important feature of search engine optimization is that you need to consider the structure of your site when launching a new website. The reason you need to do this is that bots need to be able to crawl your site, which means exploring your website to get information about the content on the various pages of your website to rank them and rank your entire website.
If your website has not had a good structure, or you have a lot of dead links, the engine bots will simply move on to the next website. For this, you have to make a good structure for your site and to see with concentration what you need more to optimize your site since once you begin creating content and adding pages, it will be difficult and confusing for you after.
6-Content-ready Website:
You must have your website content ready when you upload your website. The type of content or stuff that will remain fixed on the site, such as the services page, about page, the home page, the contact page, etc.
When creating content for these pages, it is also important to perform keyword research to see which keywords are the best to use. When creating actual content for your site, always try to answer the search queries that people have, as this is the best way to create high-quality content on the report Google.
7-Off-Page SEO Optimization:
The last thing you have to do is not forget about off-page SEO optimization to optimize your site. There are many off-page SEO strategies that you can use such as using high-quality backlinks and improving your authority
You can also use social media platforms to improve your website traffic and can build an effective presence on other social platforms. You can also use third-party sites if you want to gain a handsome number of customers.
Conclusion:
Website ranking based on your SEO strategies. Follow these tactics to rank your website on google's top spot.SEO Strategies for New Websites
Digital Checkmate Is A Full-Service SEO Service and SEO Agency in Karachi, Pakistan. if you want any service regarding seo feel free to reach us.
Share Your Thoughts with us:
My 7 – steps SEO strategy for 2022.
Share your opinion with us.
Which strategies do you like the most?
Are you going to use these strategies for your future content and website development?
Let us know by leaving a comment below.