In today's digital era, having a strong online presence is crucial for businesses and individuals alike. One of the key elements in establishing that presence is a reliable web hosting service. Hostinger, a name that has been making waves in the industry, offers affordable web hosting solutions that promise to empower your online journey. In this comprehensive review, we will dive deep into what Hostinger has to offer, exploring its features, performance, pricing, and customer support. By the end of this,Hostinger Review, you'll have a clear understanding of whether Hostinger is the right choice for your hosting needs.
In the competitive world of web hosting, finding a reliable and budget-friendly option can be challenging. Hostinger has emerged as a contender that claims to offer both affordability and quality service. But does it live up to the hype? Let's explore.
Getting to Know Hostinger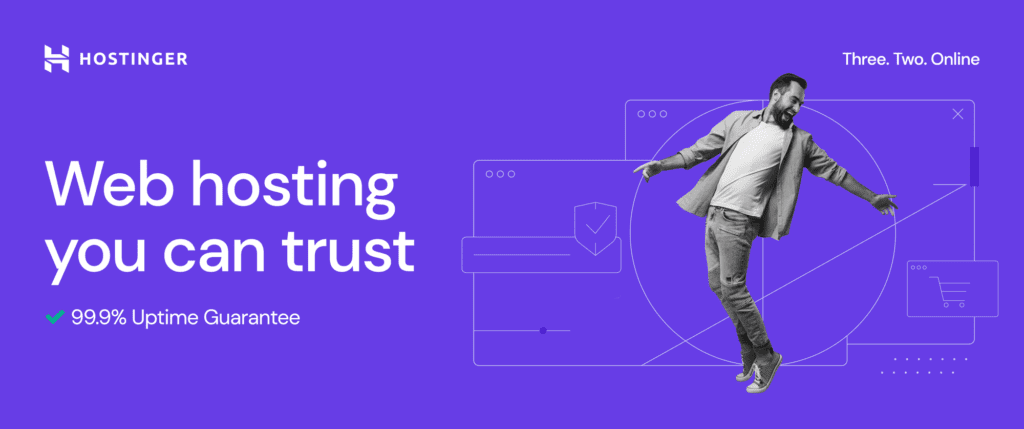 What is Hostinger?
Hostinger is a web hosting provider founded in 2004, with a mission to make hosting accessible to everyone. It boasts a global presence, serving millions of customers in over 170 countries. Hostinger offers a range of hosting services, including shared hosting, VPS hosting, and cloud hosting.
Why Choose Hostinger?
Affordability: Hostinger is known for its cost-effective hosting solutions, making it an attractive option for startups and small businesses.
Global Reach: With data centers strategically located worldwide, Hostinger ensures fast loading times for your website visitors, regardless of their location.
User-Friendly: Hostinger's intuitive control panel and user-friendly interface make it easy for beginners to manage their websites.
Feature Breakdown
Fast Loading Speed
Hostinger's optimized servers and content delivery network (CDN) contribute to lightning-fast website loading speeds. Your site will load quickly, keeping your visitors engaged.
Robust Security Measures
Security is a top priority for Hostinger. They provide SSL certificates, daily backups, and advanced security protocols to protect your website from threats.
User-Friendly Control Panel
Hostinger's custom control panel simplifies website management, allowing you to easily install applications like WordPress and monitor your site's performance.
Scalability and Flexibility
Whether you're just starting or your website is growing rapidly, Hostinger offers scalable hosting plans that can accommodate your needs.
Performance Evaluation
Speed Tests
We conducted speed tests on Hostinger-hosted websites and were impressed by the consistently fast loading times.
Uptime Reliability
Hostinger's uptime guarantee of 99.9% ensures that your website will be accessible to users around the clock.
Pricing Options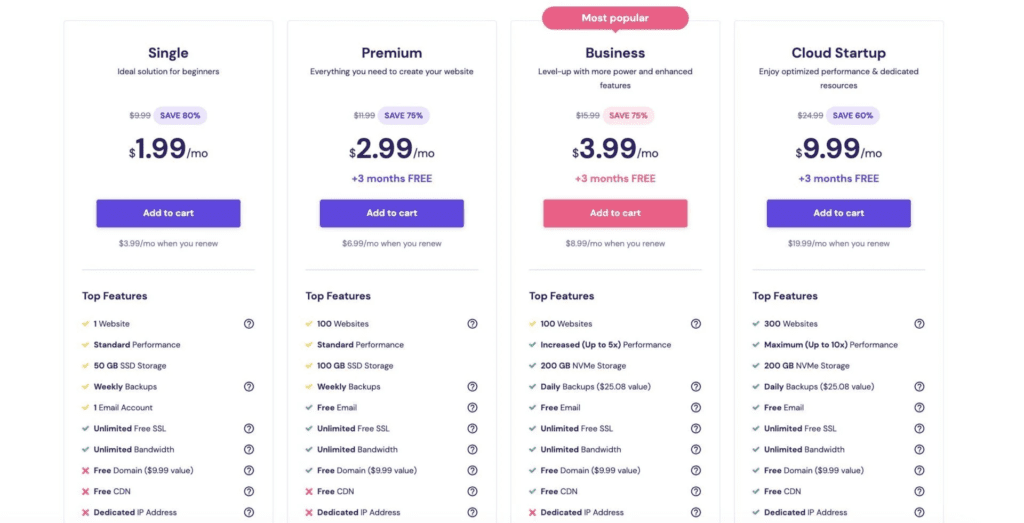 Shared Hosting Plans
Hostinger's shared hosting plans start at just a few dollars per month, making it one of the most affordable options on the market.
VPS Hosting Plans
For businesses needing more power and control, Hostinger's VPS hosting plans offer excellent performance at competitive prices.
Cloud Hosting Plans
Hostinger's cloud hosting plans provide the scalability and reliability required for high-traffic websites.
Customer Support
Knowledge Base
Hostinger offers an extensive knowledge base with tutorials and articles to help you troubleshoot issues on your own.
24/7 Live Chat Support
Their 24/7 live chat support ensures that assistance is just a message away, no matter the time.
Ticket System
If you prefer a structured support request, Hostinger's ticket system allows you to get help promptly.
User Reviews and Testimonials
Before making a decision, it's always helpful to hear from others who have used the service. Hostinger has received positive reviews from satisfied customers.
Pros and Cons
Pros:
Affordable pricing
Fast loading speeds
Strong security measures
User-friendly control panel
Reliable uptime
Cons:
Conclusion
In conclusion of ,Hostinger Review, Hostinger lives up to its reputation as an affordable web hosting provider that doesn't compromise on quality. With fast loading speeds, robust security, and a user-friendly interface, it's an excellent choice for individuals and businesses looking to establish a strong online presence.
Frequently Asked Questions (FAQs)
Q1: Is Hostinger suitable for beginners?
A: Yes, Hostinger's user-friendly interface makes it an excellent choice for beginners.
Q2: Can I upgrade my hosting plan as my website grows?
A: Absolutely, Hostinger offers scalable hosting plans to accommodate your website's growth.
Q3: What types of customer support does Hostinger provide?
A: Hostinger offers 24/7 live chat support, a knowledge base, and a ticket system for customer assistance.
Q4: Are there any hidden fees with Hostinger?
A: No, Hostinger is transparent about its pricing, and there are no hidden fees.
Q5: Does Hostinger offer a money-back guarantee?
A: Yes, Hostinger offers a 30-day money-back guarantee, allowing you to try their services risk-free.